Easy and intuitive, from within your email interface you can verify received email.
open your Gmail Inbox and in the right side of your screen select Vereign icon
Vereign icon is available after you install Vereign extension.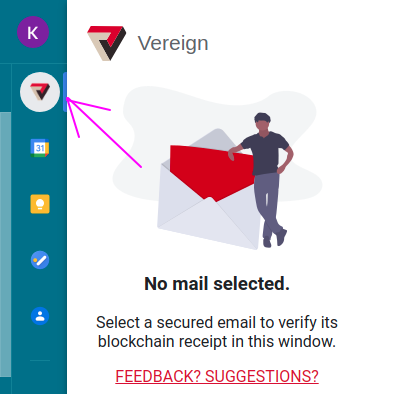 Select an email from the Inbox list
When received email is sealed at origin Vereign add-on will perform real-time verification and list all the information in add-on panel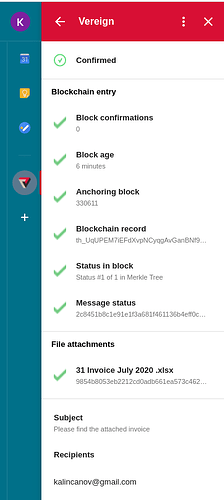 If the received email is not sealed at origin, Vereign add-on will tell you even that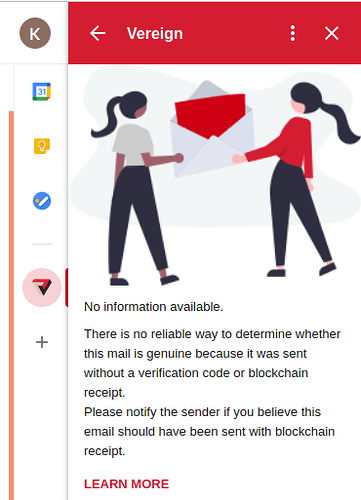 Yes, its that simple.
Related topics
Install Vereign Seal extension for Gmail