Overview
There are 3 main methods to install Vereign Seal add-in to your Microsoft Outlook.
Install Vereign Seal from Microsoft AppSource
Install Vereign Seal from manifest.xml file
Install Vereign Seal from URL ( https://office.app.vereign.com/outlookaddin/manifest.xml )
This article describe how to install Vereign Seal from URL.
Installation steps
First you will need url which leads to installation file

Copy the link above and open in Web your Outlook

Start composing an email and from 3 dots menu select Get Add-ins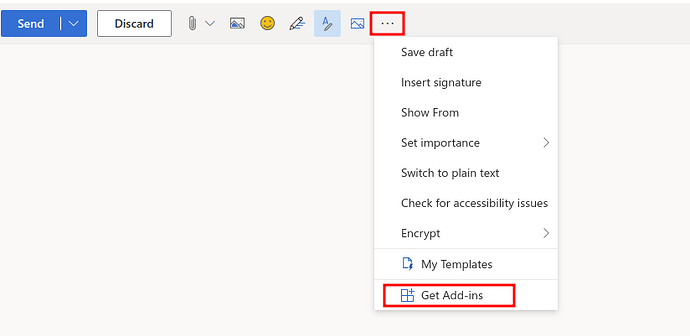 In the pop-up select My add-ins and then in Custom add-ins section from the drop-down menu select Add from URL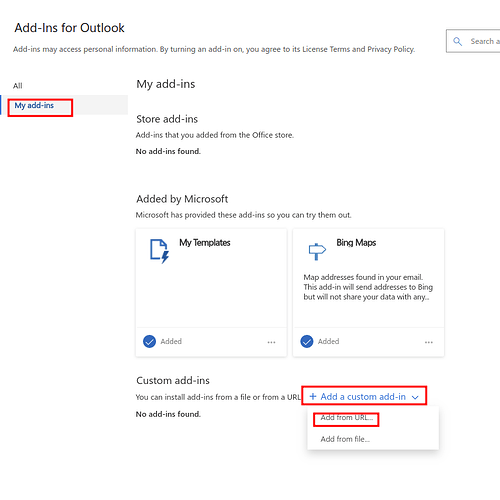 In the new pop-up past the URL

Select OK button and then Install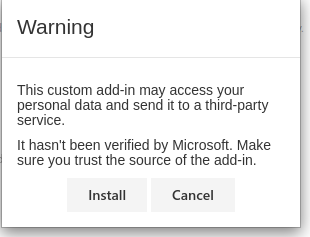 Once the installation is completed Vereign Seal add-in will appear in your Custom add-ins section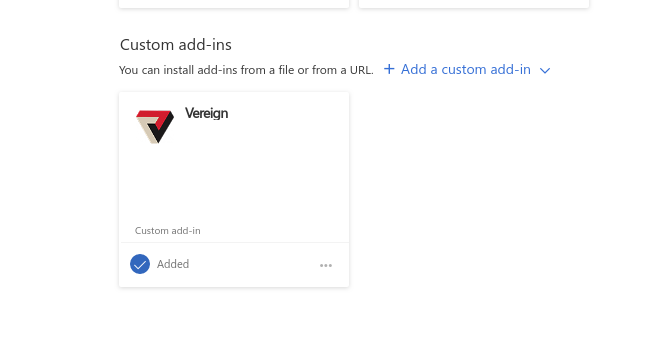 Note: When the add-in is installed from web client(browser) it will appear also in Outlook desktop clients where you are logged. Restart of the desktop client might be required.
Enjoy!
Useful articles
Sending securely registered email