Hello everybody.
I come with this information after two days of playing around with Outlook Desktop. Ticket.
Key points
Calculation of the MIME signature
QR code (seal) image attaching procedure
What
Research another approaches to attach QR code for Desktop version of Microsoft Outlook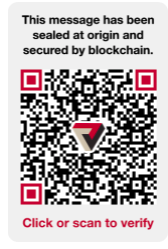 Why
A current approach is not suitable because it amends MIME structure on sender side (after MIME signature being calculated) and corrupts it in certain circumstances.
I would like to review pros and cons of the current approach and suggest two alternatives.
1. Current approach
Uses Office.Body.setAsync method of the Add-in API.
Pros
Works with email composer and does not require interaction with the server.
Works robust with Outlook Web (outlook.com)
Cons
2. Attaching QR code using EWS update operation
It's stability and robustness pending research.
Cons
It's a remote request which in some cases requires going through our infrastructure. (Via so called EWS proxy)
@sasha.ilieva mentioned that it does not work in combination with onSend feature
3. Attaching QR code using Microsoft Graph API.
This approach allows directly amend draft.
Pros and cons pending research.
Having in mind stated above, I vote for research of the third option. My initial estimation of research, implementation and QA is two weeks.
@sasha.ilieva @zdravko @georg.greve please review