If you receive a Vereign email for the first time, when you open it, you may see the envelope with red cross icon on it, located in top right corner.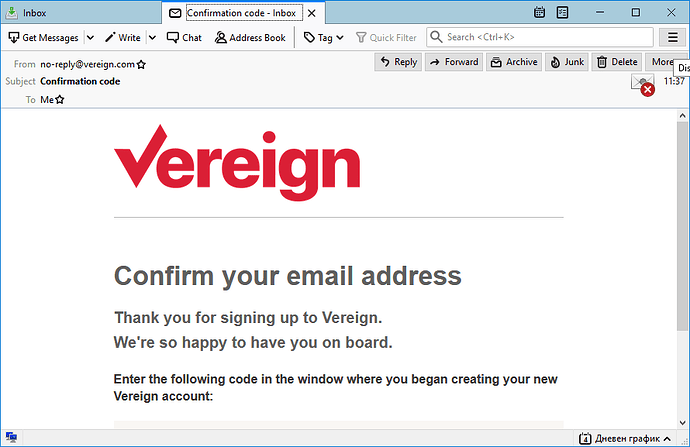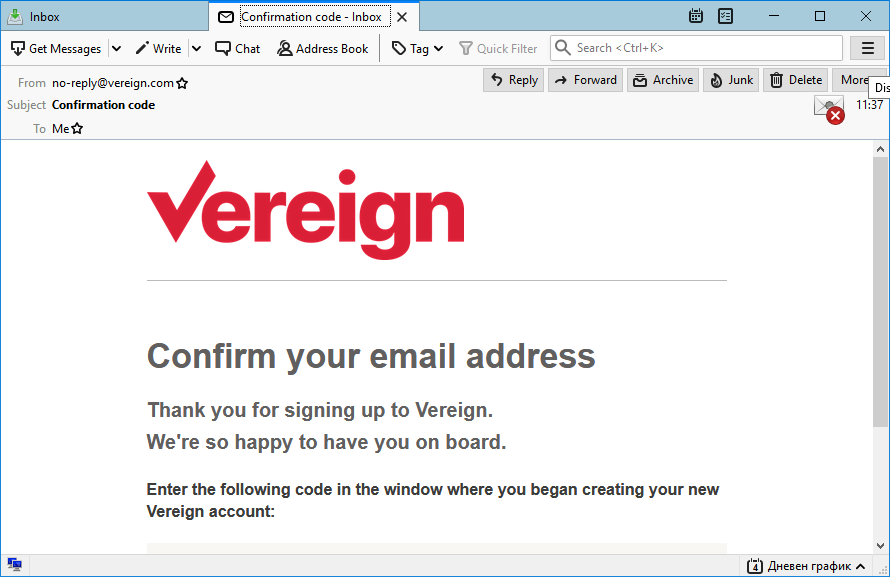 To solve this issue, perform the following steps:
Download the Vereign root certificate authority from https://app.vereign.com/cert/ca.cert.

Click the Menu button at the top right corner of the main window and select Options or Preferences (depending on your installation).

From the Authorities tab, click the Import button and select the downloaded vereign_ca.cer file and certificate purposes dialog appears.

Check all of the purposes for trusting the Vereign AG CA root certificate authority and click OK to confirm, and close the dialog.

Verify that the Vereign root certificate authority is imported successfully by locating the Vereign AG CA certificate listed in the Authorities tab.